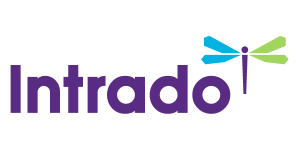 Oryzon Genomics Announces Listing on Madrid Stock Exchange
Oryzon to Ring the Madrid Stock Exchange Opening Bell in Celebration of IPO on Monday, December 14
Company valued at approximately EUR 100 million
 
Priced at EUR 3.39 per share
 
Founders, Carlos Buesa and Tamara Maes, control 26.3% of shares outstanding
/EIN News/ -- BARCELONA, Spain and CAMBRIDGE, Mass., Dec. 10, 2015 (GLOBE NEWSWIRE) -- Oryzon Genomics, a clinical-stage biopharmaceutical company leveraging epigenetics to develop therapies in oncology and neurodegenerative diseases, today announced that the National Securities Market Commission (CNMV) has approved the listing of Oryzon's shares on the Madrid Stock Exchange. Oryzon will begin trading on December 14, 2015 under the stock symbol ORY (ISIN Code: ES0167733015). The shares will be priced at EUR 3.39 per share, resulting in a market capitalization of EUR 96.5 million.
Solventis acted as global coordinator of the public listing, KPMG as legal advisor and Grant Thornton as the auditors.
Carlos Buesa, Oryzon's President and Chief Executive Officer, commented, "Listing on the Madrid Stock Exchange marks the achievement of a significant milestone for Oryzon. As a publicly traded company, we are expanding our financing platform as well as our corporate structure and adapting to standard corporate governance. We are well positioned to execute our growth strategy and further develop our product pipeline. We look forward to utilizing this opportunity to maximize shareholder value and wish to thank our team members and stockholders for their support."
Oryzon recently closed a EUR 16.5 million capital raise, with the founders of Oryzon, Carlos Buesa and Tamara Maes, each controlling 13.15% and the Najeti fund holding 24.6% of the outstanding shares. The founders have a lock up period of 12 months and the equity fund Najeti and José María Echarri of 6 months. Other significant shareholders include Costex at 6.5%, Sant Bernat SCR Corporation at 3.8% and Grupo Ferrer Internacional at 2.7%. New shareholders have a 17.1% controlling stake, with Joseph Fernandez, CEO of Active Motif, a US firm specializing in epigenetics, also founder of Invitrogen, having a 1.03% position. In addition, the capital fund MAB of the Institut Català de Finances (ICF) has entered into Oryzon's capital.
Oryzon currently has two lead programs in development, ORY-1001 and ORY-2001. ORY-1001, a potent selective LSD1 inhibitor, is under clinical development for the treatment of acute myeloid leukemia, a type of blood cancer characterized by the presence of an excess of white blood cells in the bone marrow. The Company entered into a global strategic collaboration with ROCHE in April 2014 for ORY-1001. Under the terms of the agreement, the Company received an upfront payment and near-term milestone totaling $21 million, plus potential development, commercial and sales milestones that could exceed $500 million, and royalties on net sales. Oryzon is also advancing its research on neurodegenerative diseases with the development of ORY-2001, indicated to treat diseases like Alzheimer's. This molecule, which manages to stop the cognitive decline and memory loss, will begin to be tested in humans in early 2016. Additional indications for ORY-2001 include other diseases of the nervous system such as Parkinson's disease, Huntington's disease and other dementias.
About Oryzon
Founded in 2000 in Barcelona, Spain, Oryzon is a clinical stage biopharmaceutical company considered as the European champion in Epigenetics. The company has one of the strongest portfolios in the field and a clinical asset already partnered with ROCHE. Oryzon's LSD1 program is currently covered by 19 patent families and has rendered one compound in clinical trials and another one is anticipated to enter clinical trials in early 2016. In addition, Oryzon has ongoing programs for developing inhibitors against other epigenetic targets. The company has also a strong technological platform for biomarker identification and performs biomarker and target validation for a variety of malignant and neurodegenerative diseases. Oryzon's strategy is to develop first in class compounds against novel epigenetic targets through Phase II clinical trials, at which point it is decided on a case-by-case basis to either keep the development in-house or to partner or out-license the compound for late stage development and commercialization. The company has offices in Barcelona and Cambridge, Massachusetts. For more information, visit www.oryzon.com.
CONTACT: US Contact:
                             The Ruth Group
                             Lee Roth/Tram Bui
                             (646) 536-7012/7035
                             lroth@theruthgroup.com
                             tbui@theruthgroup.com
                             
                             Spain:
                             ATREVIA
                             Ana Melgar/Patricia Cobo
                             +34 91 564 07 25
                             amelgar@atrevia.com
                             pcobo@atrevia.com
                             
                             The Company:
                             Ms. Anna K Baran
                             IR Director
                             +44 (0) 752 1083 006
                             abaran@oryzon.com
Powered by


EIN Presswire does not exercise editorial control over third-party content provided, uploaded, published, or distributed by users of EIN Presswire. We are a distributor, not a publisher, of 3rd party content. Such content may contain the views, opinions, statements, offers, and other material of the respective users, suppliers, participants, or authors.
Submit your press release